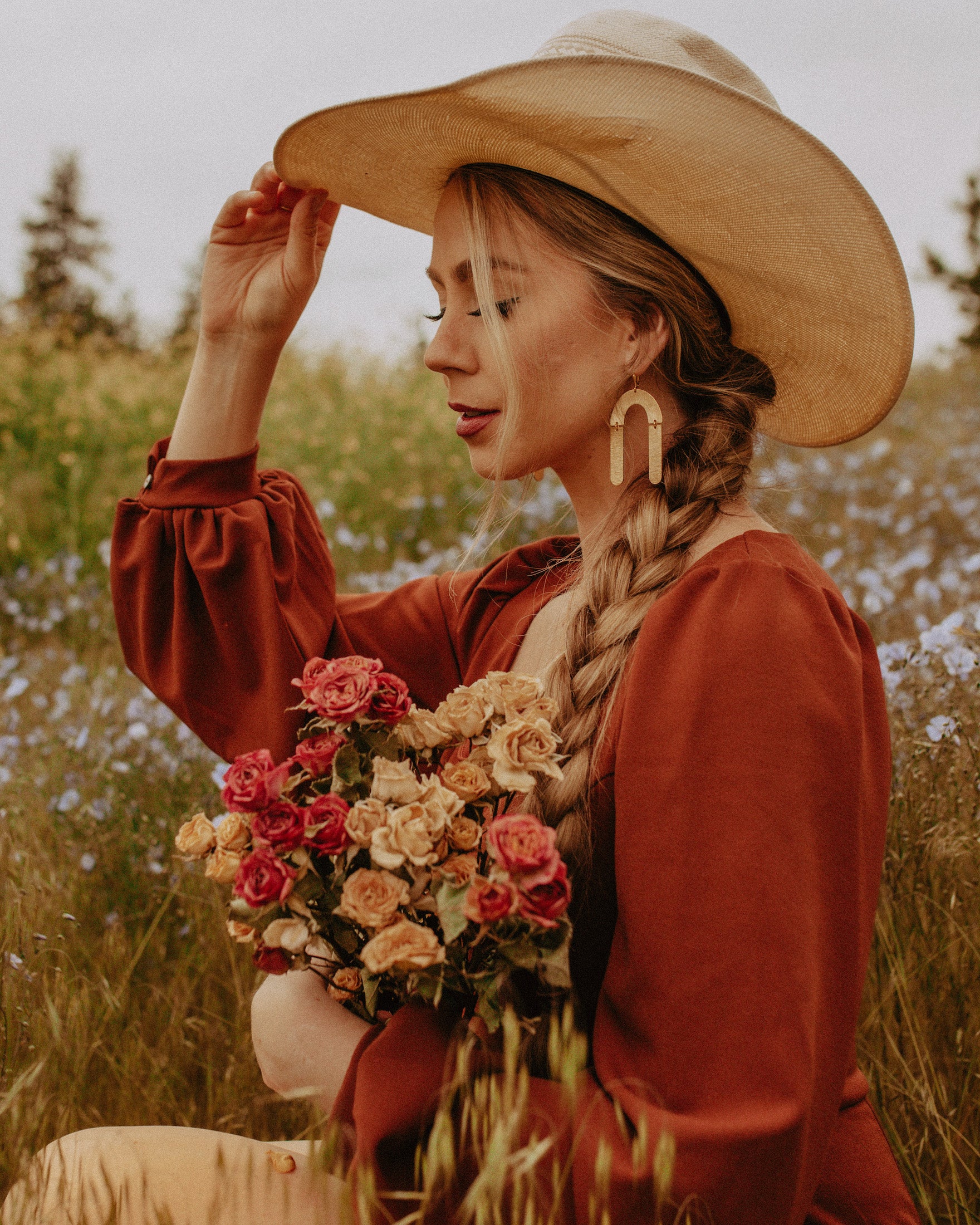 Rustic Gem Jewelry X @westdesperado
Summertime Fine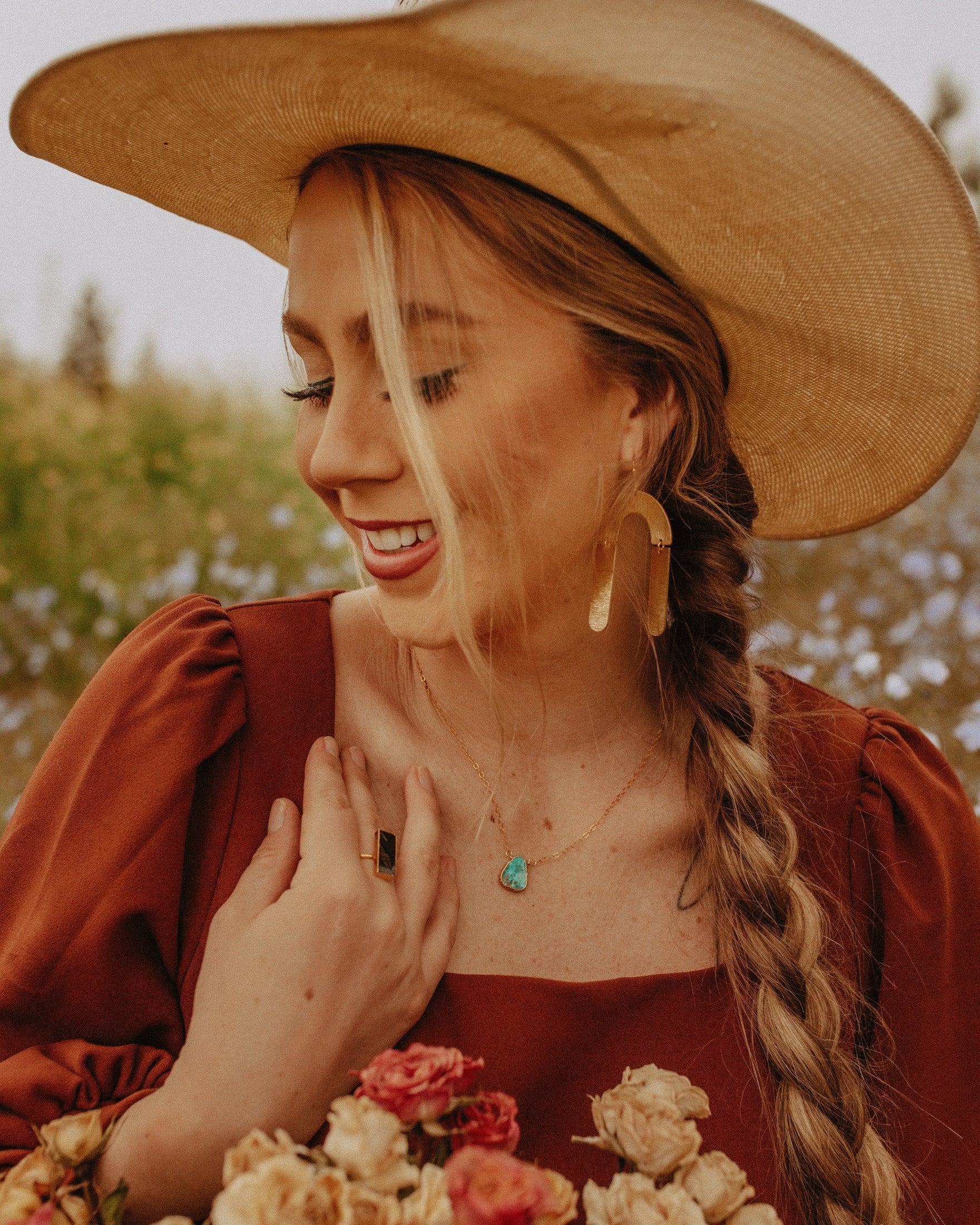 "My latest obsession is dainty gold & turquoise jewelry, and this combo is IT! I haven't taken off the necklace since."
Elevate Your Everyday
Dainty Gemstone Slice Necklace is a unique, timeless favorite that's easy to wear yet always feels special. Wear it on its own for that minimalist look, or layer for just a little more.
Statement Worthy
When in doubt, put on some gold earrings. Effortless and approcheable statement for any occasion.
Cocktail Rings Are The Moment
Extra, fabulous, and fun. What's not to love? A well-placed, oversized ring might be just what you need to spice up your looks.
*Discount cannot be combined with other offers.